Are you looking for a reliable, affordable website design firm to design your company's custom website? Are you looking for redesign solutions for your outdated website?
If you're searching for a top web design company in the Columbia, SC, area, this list of the ten best ones is just what you need. These Columbia-based firms are committed to providing reliable and affordable website design, redesign, development, and other related solutions to make your business visible to a broad audience. They have a team of experienced professionals who specialize in creating stunning custom designs that will help improve conversion rates on your website. With their focus on technical excellence and customer service, they guarantee you'll be completely satisfied with the results achieved by their comprehensive solutions for web design.
Top 10 Web Design Companies in Columbia SC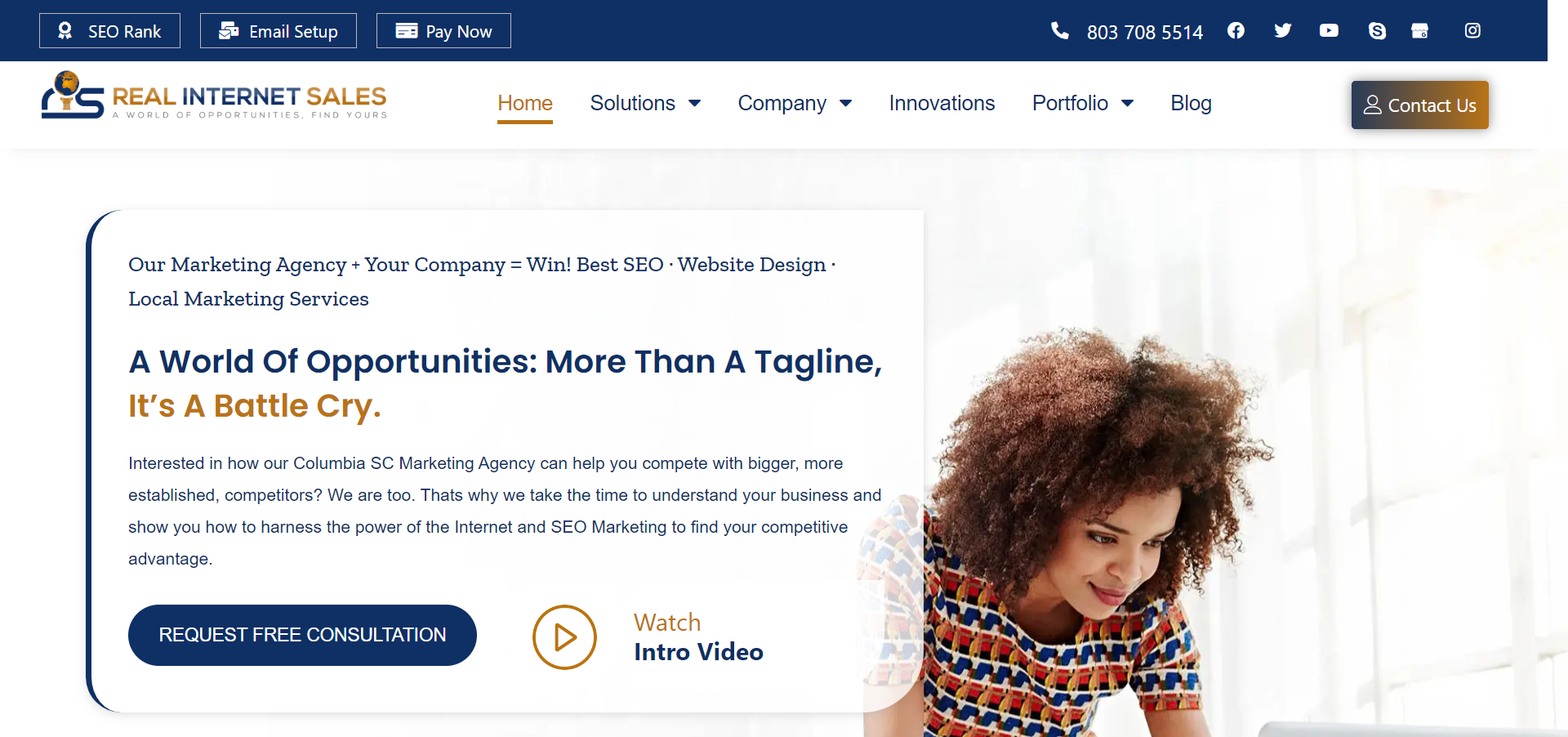 Real Internet Sales is one of the best web design companies where you can expect the full range of web services under one roof. Whether you need a custom website design, mobile-friendly websites, or SEO services and strategies, they have the expertise to meet your needs. Their team is dedicated to helping businesses increase their online presence by creating customized marketing solutions to help them reach their goals.
Website: https://www.realinternetsales.com/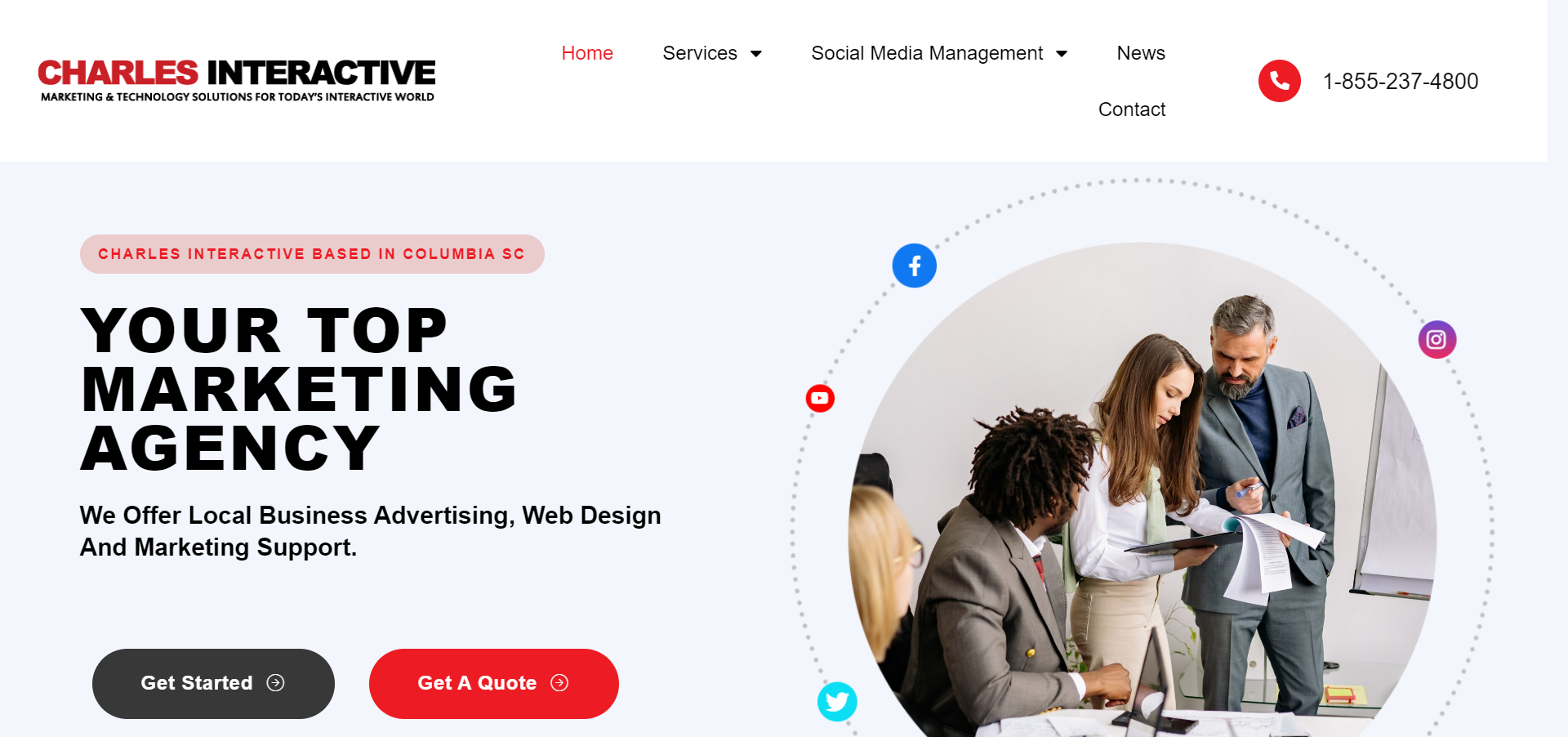 This leading web design company in Columbia, SC, specializes in creating custom websites for various industries. Their experienced professionals are dedicated to providing websites with high-quality programming, visual design, and content creation. They focus on creating user-friendly websites that perfectly balance aesthetics and functionality while providing unparalleled customer service to ensure their clients' satisfaction. Servicing clients in Columbia, SC, for the past 15 years, Charles interactive also specializes in SEO and digital marketing solutions to help you reach out target audience.
Website: https://www.charlesinteractive.com/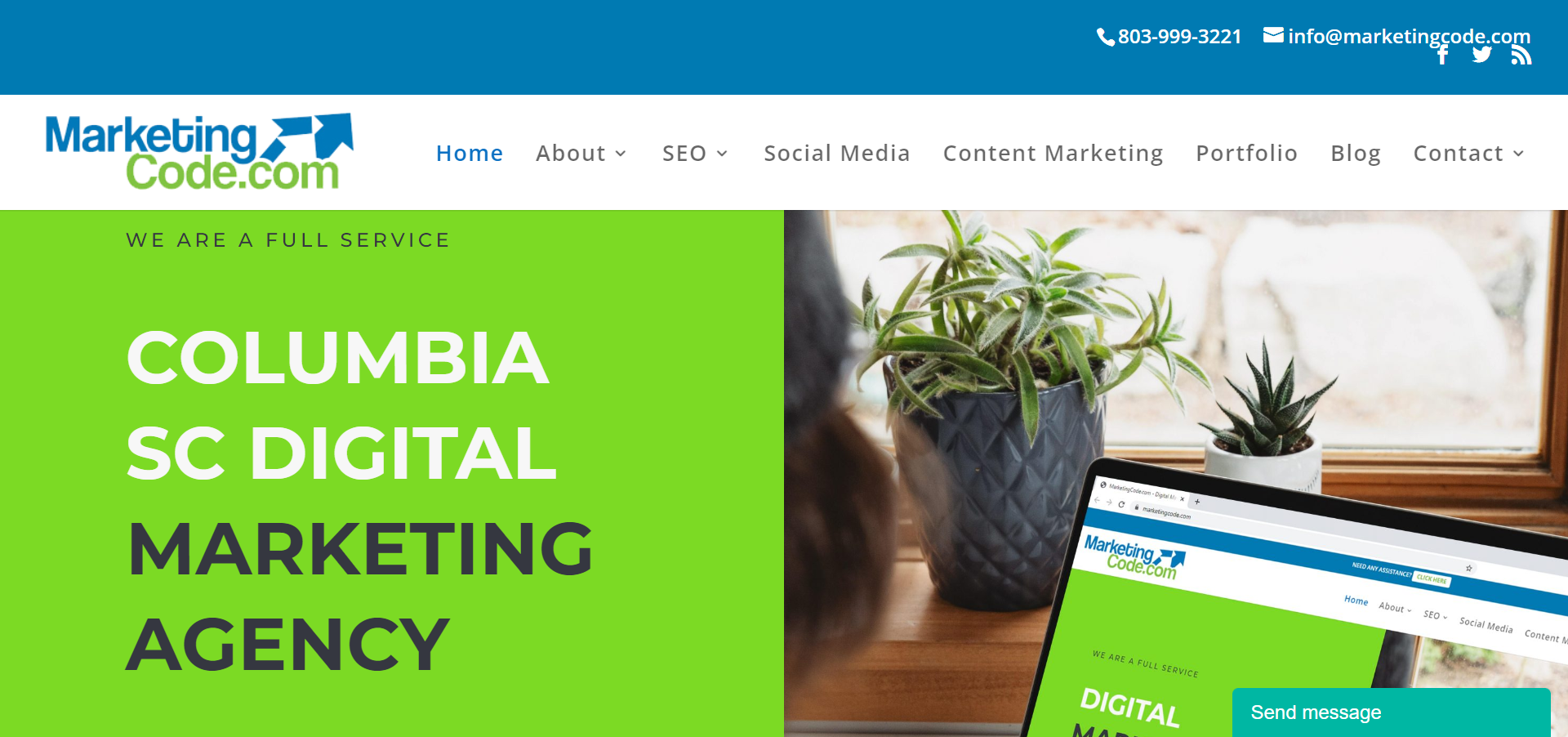 One of the best web design agencies in Columbia, SC, Marketing Code offers services ranging from content marketing to website design. They have a team of experienced professionals who can craft your brand story and create customized websites to help your business stand out from the competition. They specialize in creating designs with high usability and convertibility optimized for search engine success.
Website: https://www.marketingcode.com/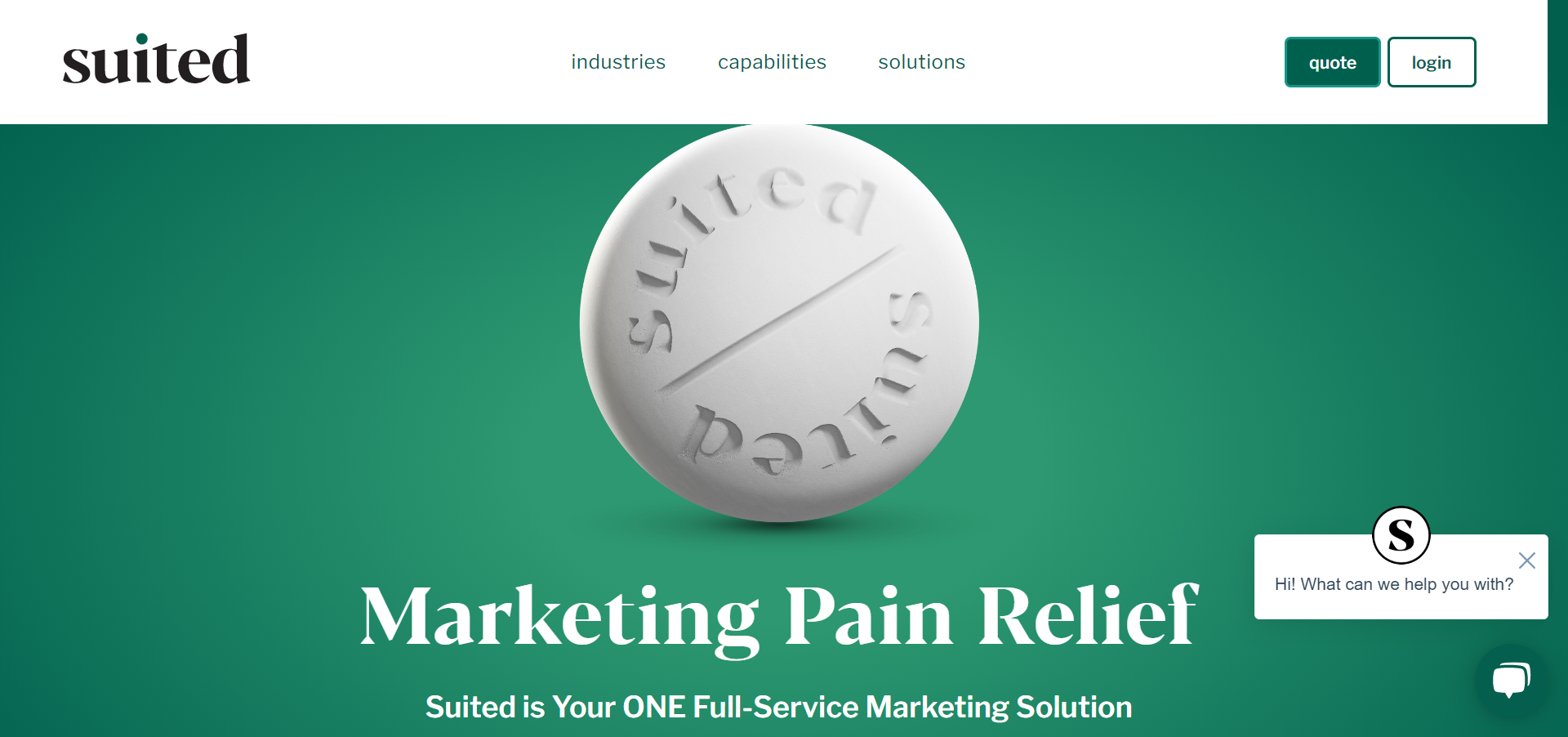 If you are on the lookout for a company that can take care of all your web design and marketing needs, Look Suited could be the answer. This Columbia web design company specializes in creating custom websites that showcase your products, services, and brand message clean and modernly. They offer various services, including website design & development, logo design, copywriting and content creation, email marketing setup, SEO optimization, and more. With their commitment to ensuring customer satisfaction, Look Suited will strive to bring the best online experience for your business.
Website: https://www.looksuited.com/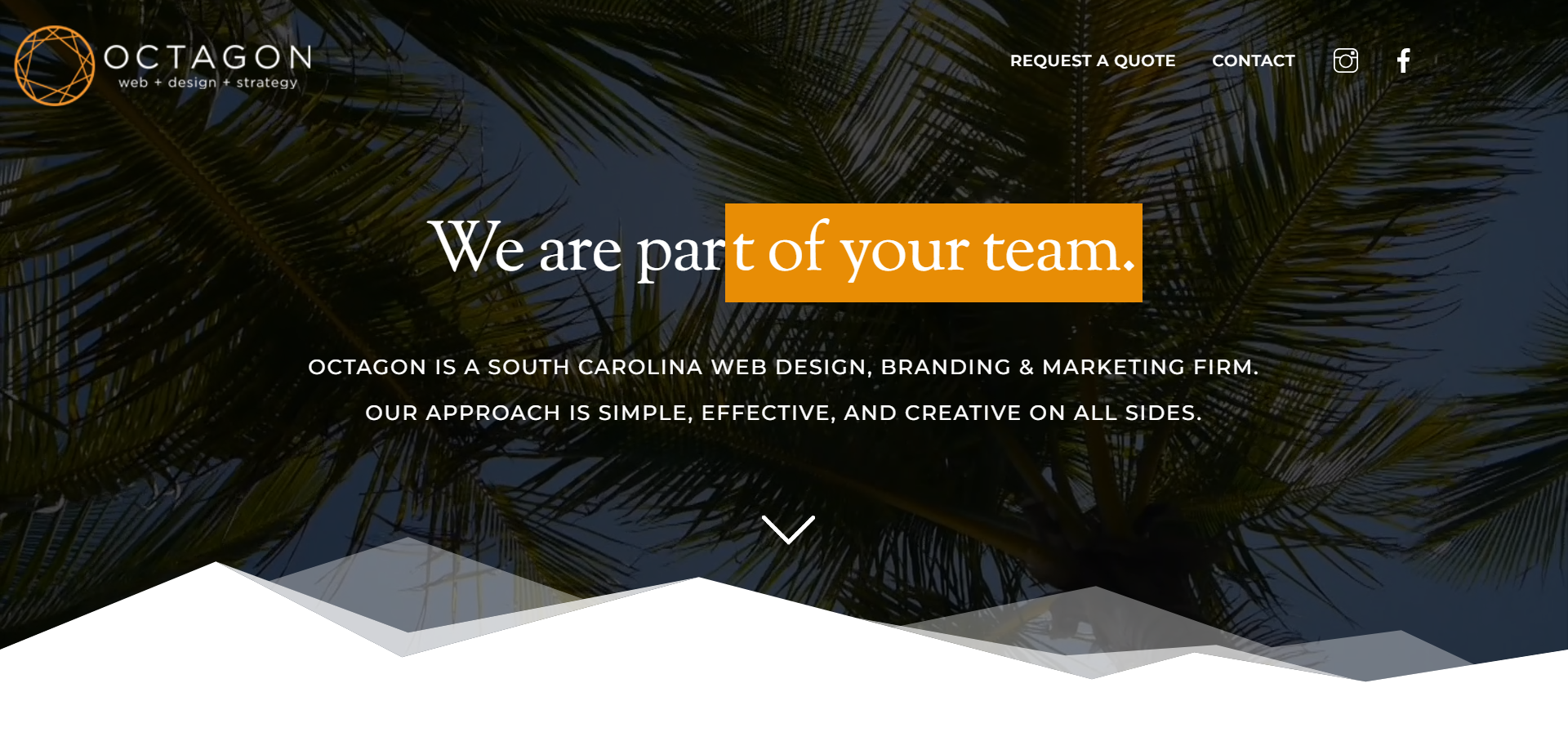 Octagon is a South Carolina-based Web design and Branding agency offering cutting-edge design solutions to help businesses reach their full potential. Their team of professionals is committed to creating aesthetically pleasing and highly functional websites optimized for search engine success. They specialize in designing solutions tailored to your unique needs, offering the latest coding, graphic design, SEO technologies, and more. With a keen eye for detail and an unwavering commitment to client satisfaction, Octagon is sure to be your best choice.
Website: https://octagonsolutions.net/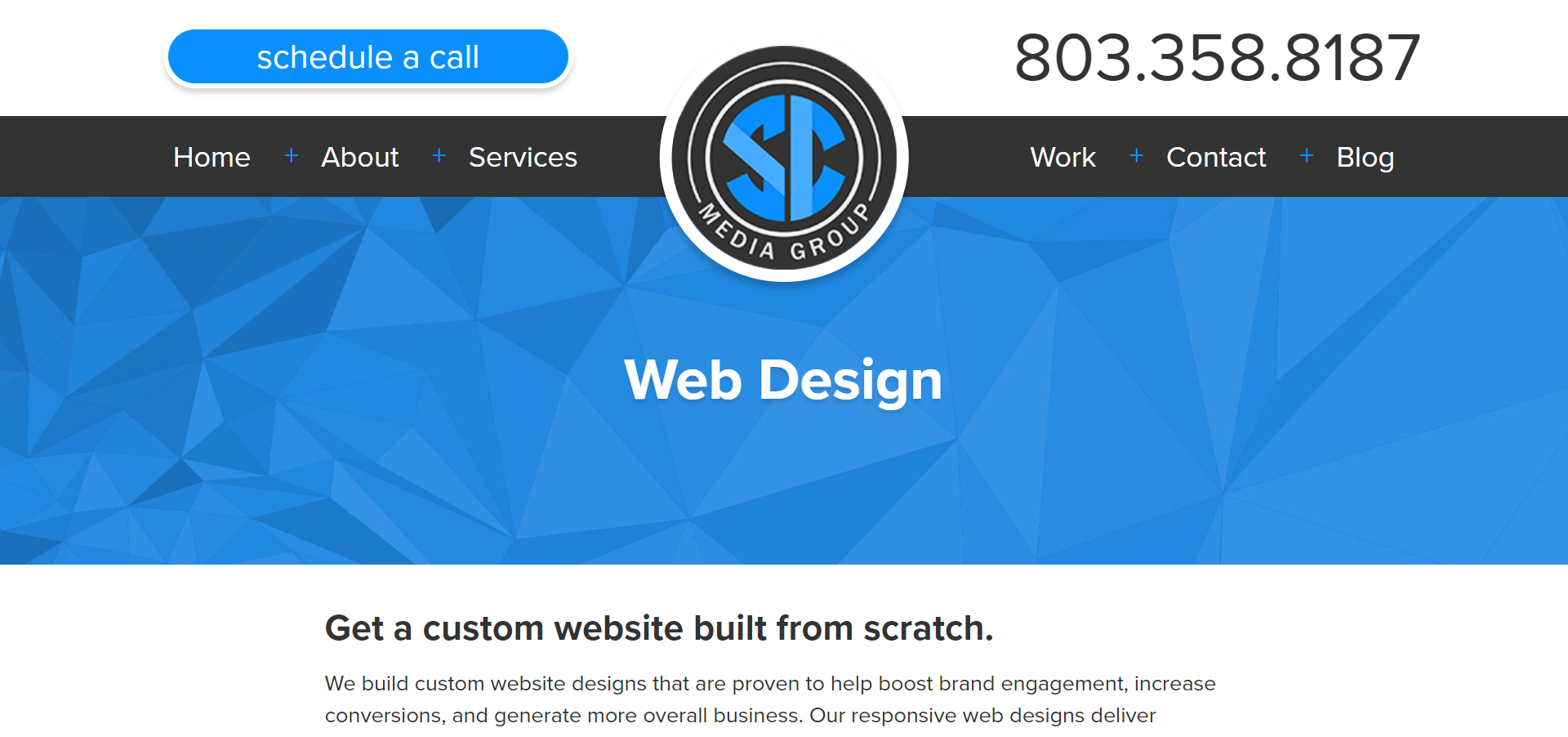 This Columbia, SC-based company is a perfect choice if you are looking for custom web design solutions within a budget. SC Media Group offers a wide range of services, from website design to SEO and digital marketing. Their team of professionals specializes in creating modern websites that are quick to load, highly functional, and optimized for maximum conversion rates. They also offer customized packages tailored to your needs to help improve your online presence and reach your target audience.
Website: https://scmediagroup.com/web-design/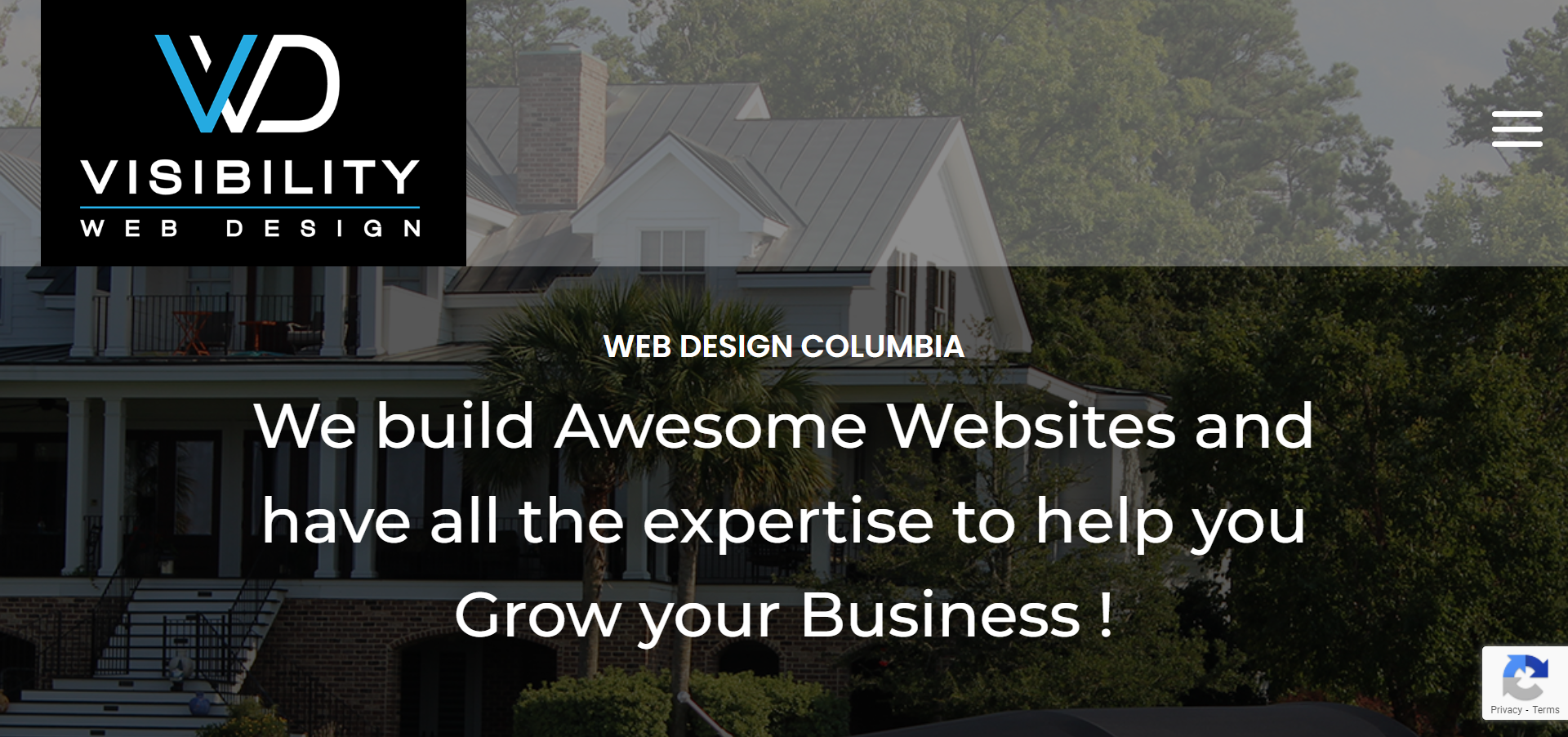 Visibility Web Design offers high-quality, affordable web-based solutions to Columbia, SC, businesses. Their team of experienced web designers and developers is dedicated to creating unique and impactful websites that help businesses grow online. They specialize in WordPress development, website design, search engine optimization (SEO), and other digital marketing services. Their commitment to customer service is unparalleled, and their creative skillset makes them one of the top web design companies in Columbia, SC.
Website: https://visibilitywebdesign.com/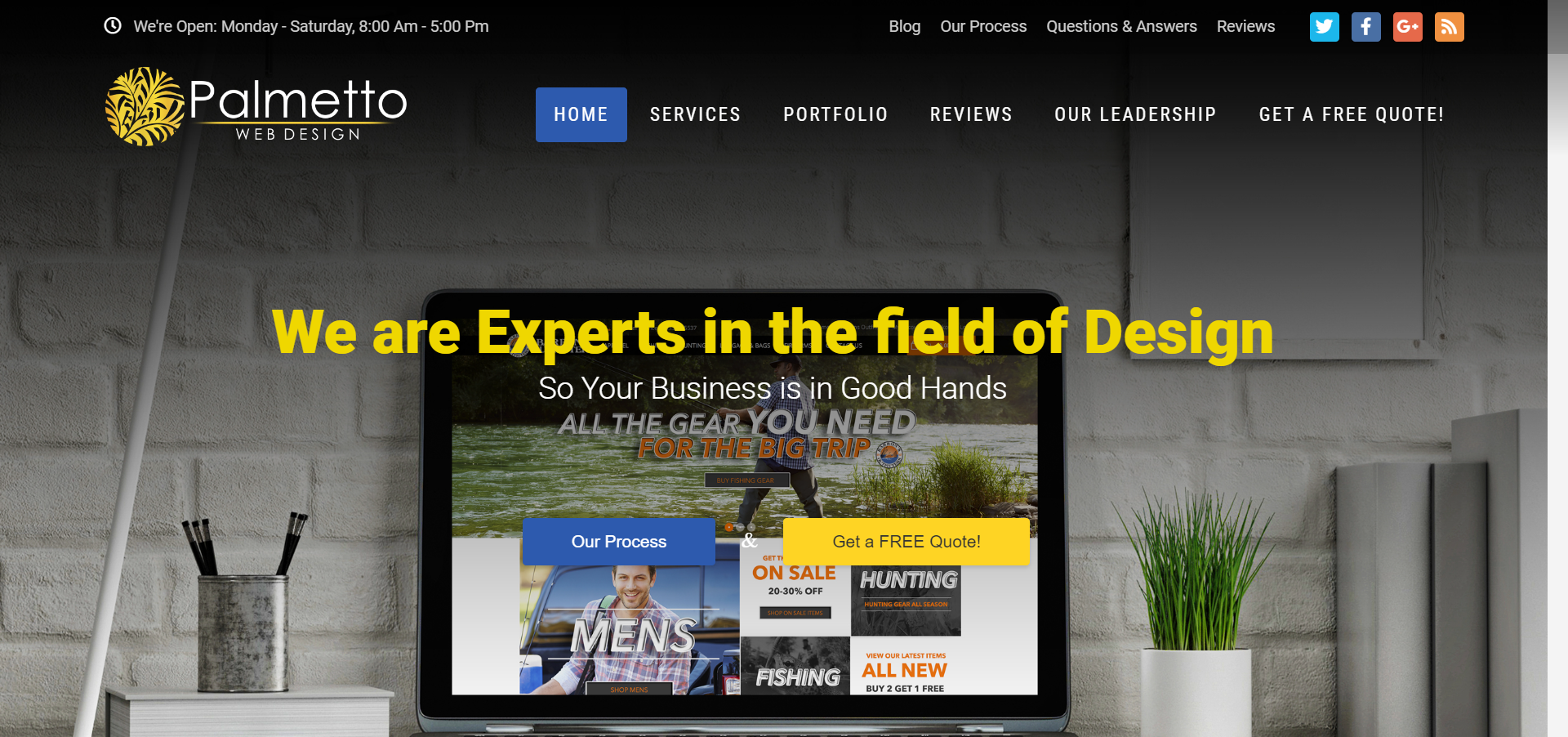 Acknowledged as one of the top web design companies in Columbia, SC, this web design agency offers everything from logo design, graphic design, website development, mobile app development, and search engine optimization. Their experienced professionals provide creative and professional web designs that will help you build a strong web presence and brand identity. They strive to create websites that help drive traffic, engage customers, and reach out to target audiences.
Website: https://palmettowebdesign.com/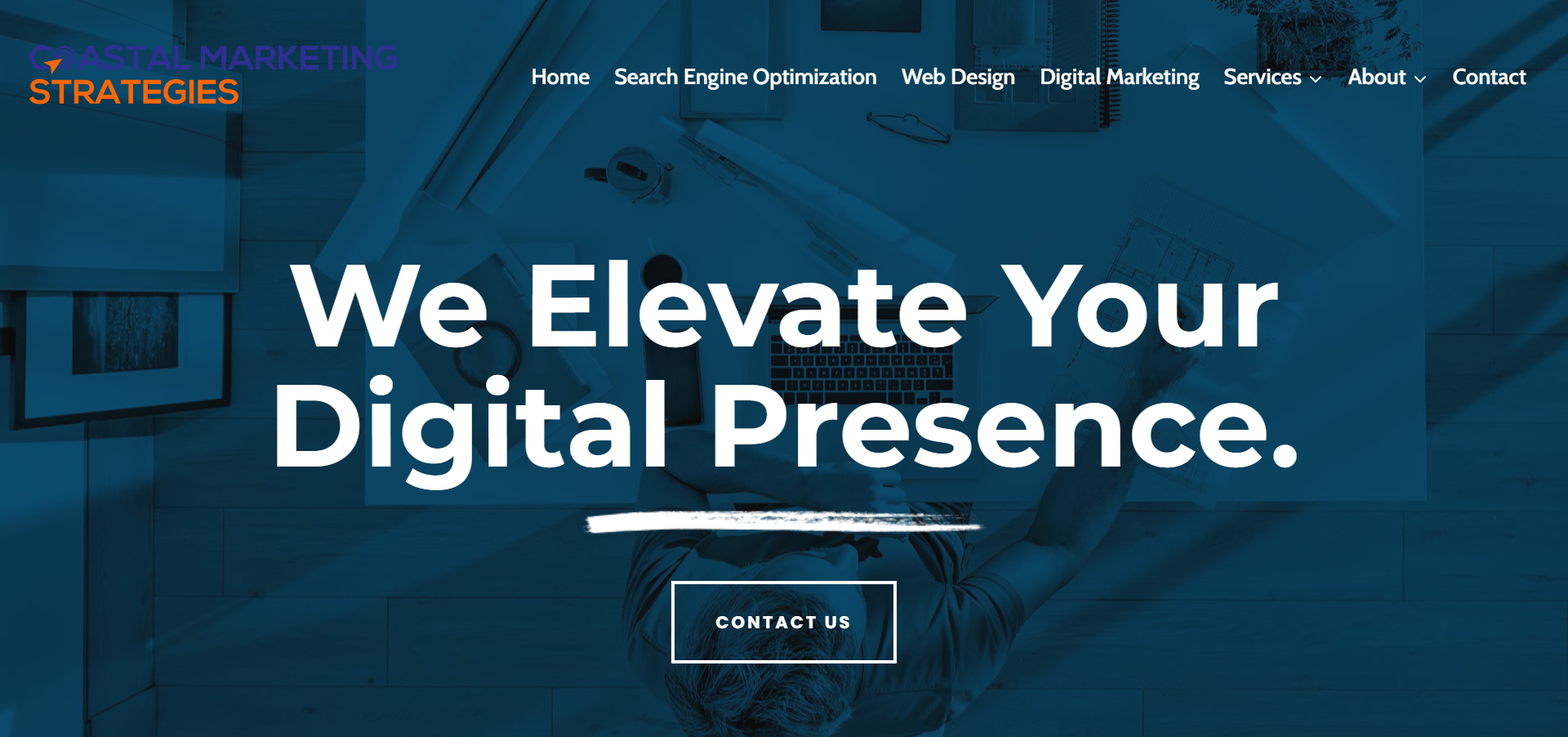 From innovative web design to PPC marketing, SEO solutions, web maintenance, and helping you establish a strong online presence Coastal Marketing Strategies has the expertise, creativity, and dedication to make your web design dreams come true. They offer a wide range of services tailored to meet the needs of small businesses in Columbia, SC. Their creative web designers are here to help you create an eye-catching website with great functionality.
Website: https://coastalmarketingstrategies.com/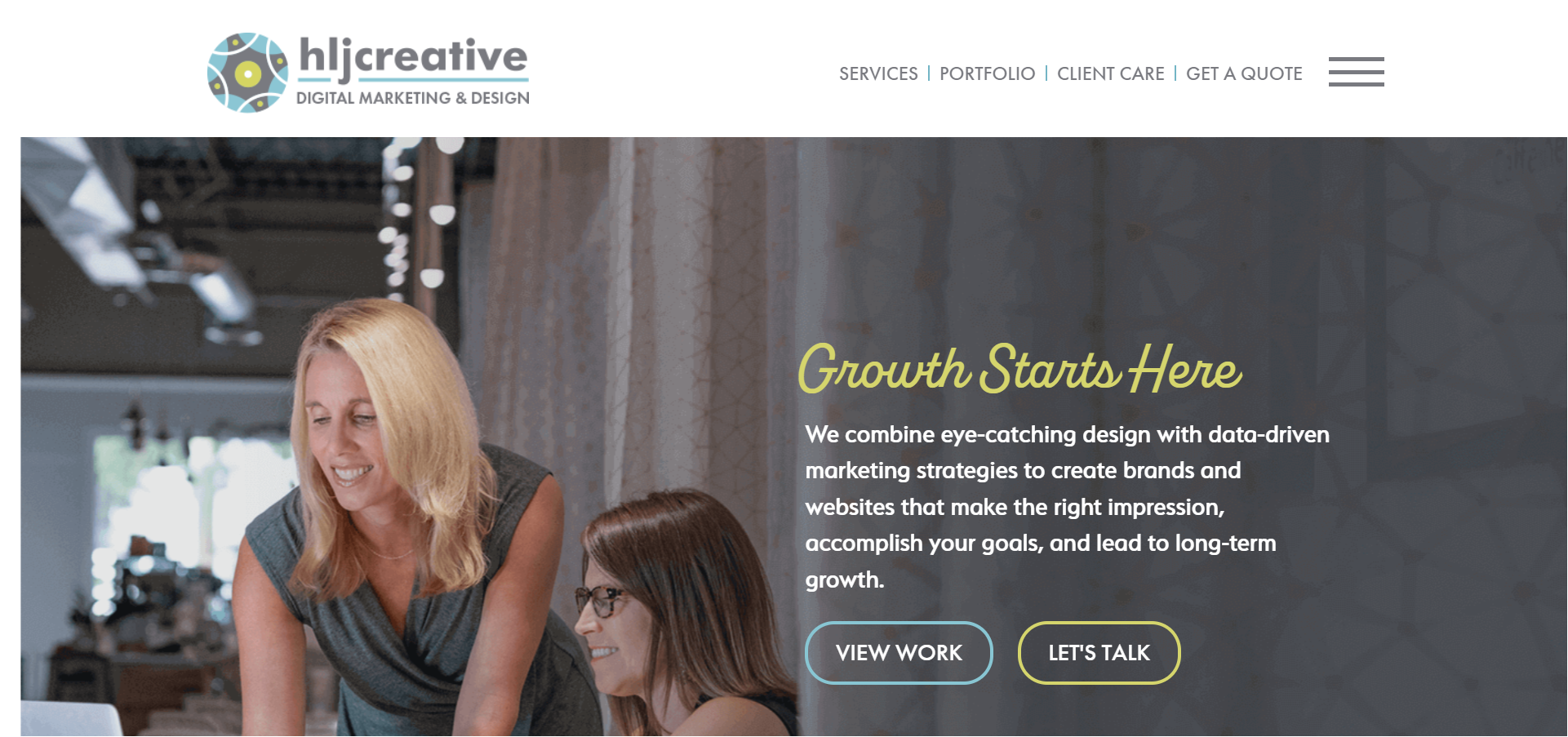 This web design and digital marketing agency located in Columbia, SC, offers custom web design and web development services as well as social media marketing, SEO optimization, email marketing, content writing, and branding. Their experienced digital strategists work with you to create a website that will capture the attention of potential customers and increase traffic to your website. They strive to provide the best quality service at an affordable rate.
Website: https://hljcreative.com/web-design-development/
If you are looking for a website designed to help your business reach its full potential, these are some of the best web design companies in Columbia, South Carolina. With their cutting-edge technology and dedication to client success, they can create functional websites to make your business beat the competition. So get in touch with one of them today to get started on your website project!