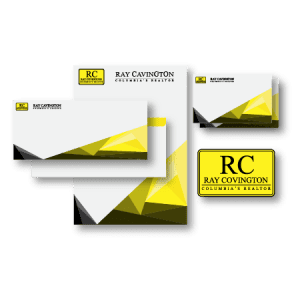 Welcome to the project page showcasing Charles Interactive's collaboration with Ray Covington Property Management. We take immense pride in presenting our expertise in website design and search engine optimization (SEO) which has successfully elevated our client's online presence and driven their business growth.
Project Overview: Client: Ray Covington Property Management Services Provided: Website Design, MLS Listings Design, SEO, and Marketing
Project Objectives:
Modern and User-Friendly Website: Our foremost goal was to create a visually appealing and intuitive website representing Ray Covington Property Management's brand and services. We aimed to enhance the user experience and engagement on the website.
Search Engine Optimization (SEO): With a strong emphasis on SEO, we aimed to improve the website's visibility and organic search rankings. Our strategies focused on targeting relevant keywords, optimizing on-page elements, and enhancing the website's overall search engine performance.
Marketing and Conversion Optimization: Alongside website design and SEO, we aimed to implement effective marketing strategies to drive more traffic to the website and increase conversions. Our efforts included optimizing landing pages, developing compelling content, and implementing lead-generation techniques.
Approach and Execution:
1. Website Design:

Collaborative Consultation: We conducted in-depth discussions with the Ray Covington Property Management team to understand their brand identity, target audience, and desired website functionalities.
Visual Design and Branding: Our expert designers created a visually appealing and modern website design, incorporating the client's branding elements to maintain consistency throughout the site.
User Experience and Navigation: We prioritized user-friendly navigation, ensuring easy access to relevant information and an intuitive browsing experience across devices.
Ray Covington Property Management required seamless integration of Multiple Listing Service (MLS) property listings within their website. Our experts employed their technical prowess to integrate MLS data, allowing potential clients to browse available properties directly on the website. This integration saved valuable time for the clients and enhanced the overall user experience.
2. Search Engine Optimization (SEO):
Keyword Research: Our team conducted comprehensive keyword research to identify the most relevant and high-performing keywords in the property management industry.
On-Page Optimization: We optimized website elements such as meta tags, headings, URLs, and content to align with the identified keywords and enhance search engine visibility.
Technical SEO: Our experts implemented technical optimizations to improve website performance, including page load speed, mobile responsiveness, and XML sitemap creation.
Content Strategy: We developed an engaging content strategy that involved creating informative blog posts, property listings, and optimized landing pages to target specific keywords and attract organic traffic.
3. Marketing and Conversion Optimization:
Content Marketing: We crafted compelling and informative content to position Ray Covington Property Management as an industry authority. This included blog posts, articles, and social media content.
Social Media Integration: We integrated social media platforms to extend the brand's reach, engage with the audience, and drive traffic to the website.
Conversion Rate Optimization (CRO): Our team implemented CRO strategies by analyzing user behavior, optimizing landing pages, and implementing clear call-to-action (CTA) elements to improve conversion rates.
Analytics and Reporting: We set up comprehensive analytics tracking to monitor website performance, traffic sources, and user behavior. Regular reports were provided to the client to highlight the project's progress and key metrics.
Results and Impact: Our collaboration with Ray Covington Property Management yielded exceptional results:
Significant increase in organic search visibility and rankings.
Improved website traffic, with a notable increase in quality leads.
Enhanced user experience and engagement on the website.
Strengthened brand positioning and industry authority.
Increased conversion rates and business growth.
We are thrilled to have partnered with Ray Covington Property Management, leveraging our website design and SEO expertise to drive their online success. The project exemplifies our commitment to delivering tailored solutions that empower businesses to thrive in the digital landscape.